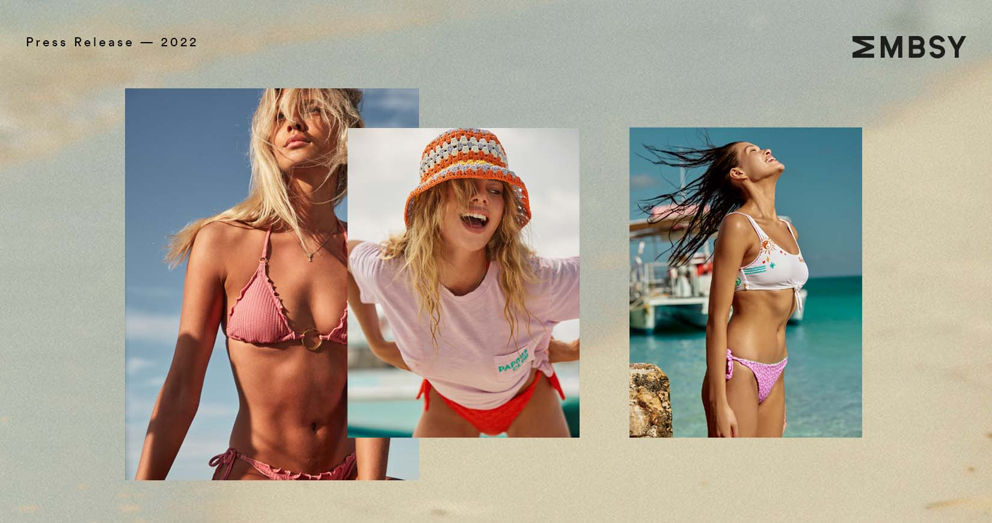 8 swimwear trends according to Banana Moon
Summer 2022
Can't wait until it's finally time for sun, sea, and beach again? Neither can we. Like you, we are already dreaming of a trendy summer. Banana Moon's new spring/summer collection is packed with swimwear trends. Cut-out suits, fun prints and barely-there bikinis. Get inspired with us, and start planning your getaway to the sun now!
---
1. Cut! It! Out!
Fashion enthusiasts spotted the cut-out trend on several runways this season. The Banana Moon beachwear is very on-trend with these daring suits, showing off some extra skin. Beware of awkward tan lines!
---
2. Candy colors
Beachwear in cotton candy colors like rose, mint green, and soft yellow are sweet and joyful. Sweet, just like those summer romances to come.
---
3. Sixties glam
Halterneck bikinis and swimsuits scream retro vibes, especially when printed in nostalgic polka dots, floral patterns or gingham checks.
---
4. Something up your sleeve
This summer, we will be covering ​ shoulders with short-sleeved beachwear. No more sunburnt shoulders with these Banana Moon tops.
---
5. Sporty & spicy
Lounging on the beach is not for everyone, so beachwear should be able to withstand some water and beach fun. These Banana Moon pieces are perfect for a game of beach volleyball or a ride on the jet ski.
---
6. Jungle fever
Animal prints and floral patterns never go out of style. Channel jungle vibes with a leopard print suit or a botanical bikini.
---
7. Ruffles and flounces
Ruffles and flounces add a touch of drama to a bikini top, making for a feminine, playful look.
---
8. Less is more… fun
Teeny tiny bikinis are a hit this summer. The less fabric, the more popular.
---
For more Banana Moon images, click here.