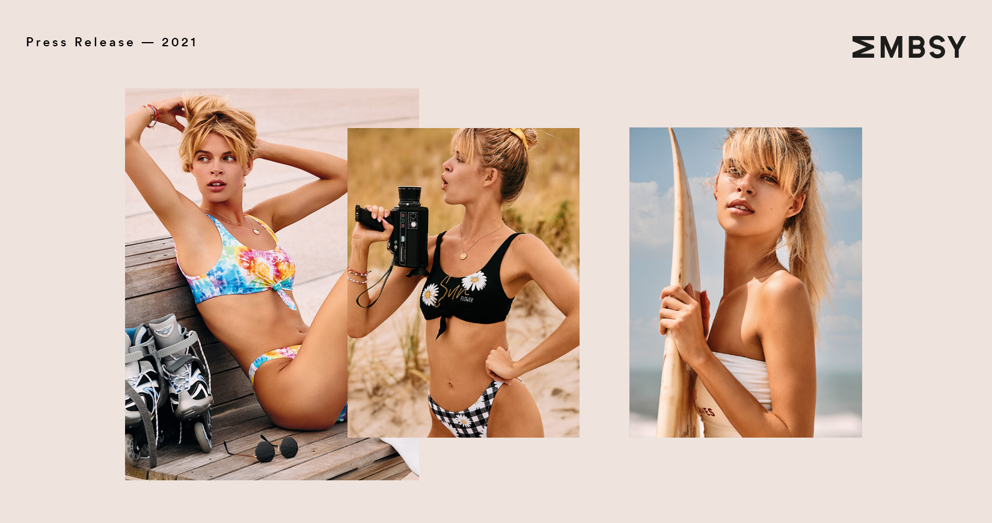 Retro revival: bring back graphic prints, tie-dye and crop tops
Banana Moon SS21
This summer, we're throwing it back to earlier decades with our swimwear. From classic gingham black and white prints and graphic tops, to tie-dye swimsuits, and multi-purpose crop tops, the Banana Moon collection holds something for all of us. All varying in style and shape, yet all united by a retro chic look. Scroll down and discover what decade suits you best.
Psychedelic tie-dye prints
Tie-dye prints have been on the rise in popularity over the last years but originally became big in the '70s. The psychedelic print swimsuit feels like the definition of summer.
Balconette tops
The balconette top takes us back to the '80s trends. This vintage inspired shape offers support for the bust and thanks to the adjustable straps, these tops fit all curves.
Graphic prints and high-cut bikini bottoms
The Banana Moon Teens collection takes on the codes of the '90s this season. Graphic and message prints, combined with high-cut bikini bottoms give us that retro Californian beach feeling.
Crop tops
Lastly, the crop top bikini, too, is making a comeback from the late '90s. These tops are incredibly stylish on and off the beach, worn with a matching bikini bottom, or with a pair of denim shorts for that laid-back surf look. The SUN-printed bikini will add that touch of sunshine you needed.
---
For more Banana Moon images, click here.