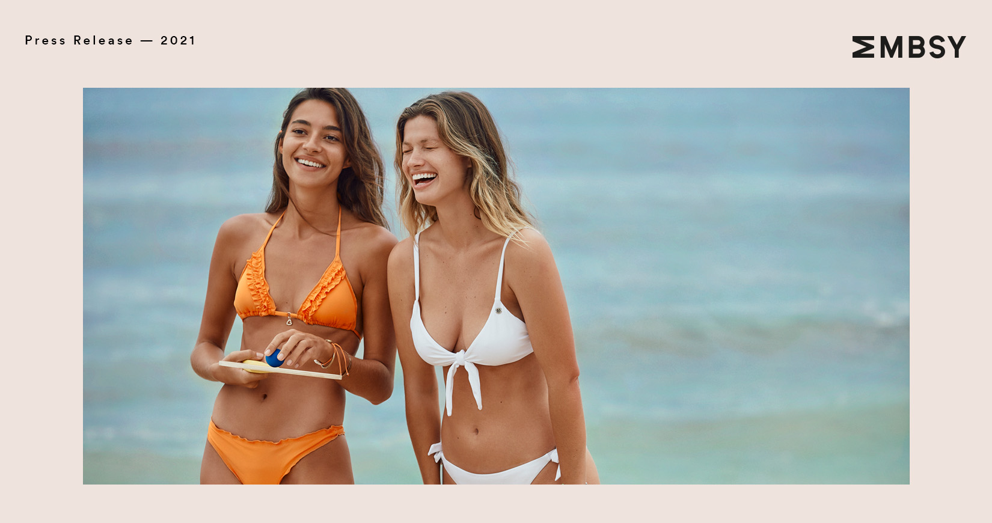 Seven swimwear trends to enjoy sea, surf, and sun this summer with Banana Moon
Banana Moon SS21 collection
This summer, we will be enjoying sea, surf, and sun like never before. Whether you will spend the summer in a warm, foreign place or at our beloved Belgian coast, with the Banana Moon SS21 collection, you'll be able to make the most out of it. A mix of exotic elements, surprising motifs, and color block prints will make your summer wardrobe shine.
Dream away with us and get inspired by these seven 2021 swimwear trends in the Banana Moon SS21 collection.
1. Waist tie
A delicate tie around the waist makes for a feminine, flattering one-piece. The subtle tie accentuates the waist just like a belt but is more subtle. Opt for an ever-stylish black swimsuit, or go for a tie-dye print for an on-trend look.
2. Multipurpose top
From surfing the waves to playing sports on the beach and even walking down the streets, these tops can be worn for many different occasions. Style it with a high-waist bikini bottom on the beach or a pair of denim shorts during the day.
3. Retro revival
Retro prints are making their comeback. These retro patterns and nostalgic color combinations are designed to make you feel good.
4. Animal print
Animal motifs are a big trend in 2021 swimwear. These Banana Moon bikinis will unleash your inner wild.
5. A simple triangle
Sometimes, less is more. The triangle bikini is an ultimate classic we will never say goodbye to. Choose your favorite color and you're good to go.
6. Floral prints
Nothing feels more like summer than a floral print. Find them in all kinds of designs and color combinations in the Banana Moon SS21 collection.
7. High waist bottoms
The high-waisted bikini bottom brings us back to the nineties, in an ever-stylish way. These bottoms elongate the legs and accentuate the waist. Yes, please!
For more SS21 Banana Moon images, click here.
---
Lauren Vanderstukken
PR Manager