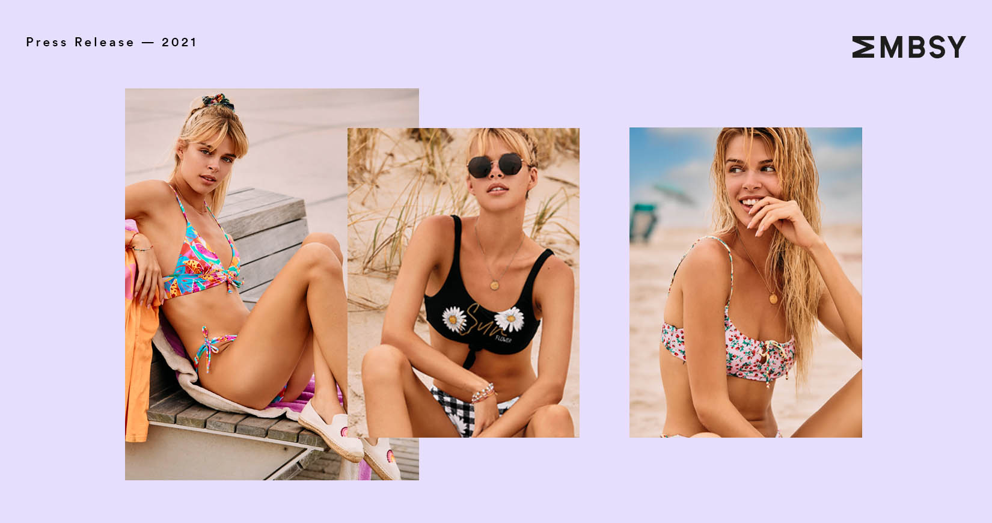 Watermelon sugar and strawberry fields: floral and fruity prints
Banana Moon SS21
This summer will be a true return to nature for our wardrobes. Banana Moon translates this into a multitude of funky floral and fruity prints, with tasty strawberries, cute daisies and jungle-inspired prints. It's the perfect opportunity to make it a signature element of your summer look!
The strawberry, undoubtedly one of everyone's favorite summer fruits, is at the heart of the Banana Moon Teens collection. It has been reworked into a small and delicate floral-like pattern for a fun and romantic look.
The vintage-inspired fruity prints make us crave summer and its tasty cocktails and smoothies.
Another must this summer is the daisy print. The white bloomy print is the perfect lighthearted motif, used as en embroidery, a textured solid fabric and even on top of an oversize gingham print for a retro look.
Floral prints never go out of style when it comes to swimwear. Find all color combinations and designs in the Banana Moon SS21 collection.
---
For more images, click here.